The Consortium
The consortium is composed by 14 experienced partners from 4 Programme EU Countries (Italy, Germany, Portugal, Lithuania), 1 Non-EU Programme Country (Serbia) and 1 Partner Country from Western Balkans (Albania). In particular we have 5 Universities, 5 SMEs, 1 Educational centre, 1 EU network, 1 umbrella organisation.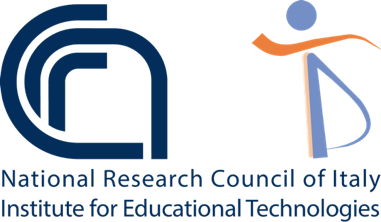 CNR - ITD
The Istituto per le Tecnologie Didattiche (ITD) is a research Institute of the National Research Council (CNR) of Italy. The Istituto per le Tecnologie Didattiche (ITD) is a research Institute of the (CNR), founded in 1970. The ITD is the only Italian institute exclusively devoted to research in the field of educational technology. The institute carries out strongly interdisciplinary basic and applied research studies. In fact, its researchers integrate contributions and models developed in various disciplines, such as computer science in its broader sense, cognitive science, pedagogy, school curricula subjects'. In the last decade the CNR ITD has carried out research on competence-based education and methodologies in educational setting.
Partner Website

Evodevo
Evodevo srls an Italian innovative R&D company with a strong expertise inA artificial intelligence and data analysis. Evodevo provides cutting edge solutions and value added services for Government Agencies and Enterprises eager to unleash the true power of their data and their knowledge. Evodevo supports the clients along a complete, well established "r-evolutionary path", in order to actually boost the decision process and the company performance, at every level. Tough challenges requires elegant solutions: Evodevo moves smoothly from Semantic Technologies to Business Intelligence, from Data Mining to Decision Support Systems (DSS), with a distinctive focus on Corporate Ethics and CSR.
Partner Website

Dataninja
Dataninja is a skill-based hub bringing together professionals and creatives with a common goal: to build connections between data and people. Dataninja, stemmed from a digital community active since 2012, implements projects promoting dissemination of data culture. Today Dataninja is an award-winning company providing innovative data- driven services. The core business is to help public institutions, NGOs and SME to make a better sense of data. The team members have developed training programmes for spreading data and skills among universities, newsrooms and communities with a whole activity of 500+ blended workshops both offline and online, for 2000 hours of training and 10.000 students, becoming the most active player of teaching Data Literacy in Italy.
Partner Website

Smart Revolution
Smart Revolution is a consulting firm with the aim of promoting a 360-degree culture of innovation and efficiency. The company has three main sectors of activity:
1. Consulting services for private companies. The objective is to support companies in the identification of funds for their lines of activities and in preparing and managing the related project proposals.
2. Smart Revolution Srl aims at organizing qualification, requalification and specialization trainings for both participants already employed and for those looking for a job on the basis of experiential methodologies and competence-based approaches in line with the most advanced European and international standards.
3. European project management. Consultancy activities, project proposal design, management, development and internal, as well as external, evaluation of projects. This third sector combines the first two and raises them to a European dimension.
Partner Website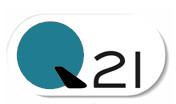 Q21
Q21 GmbH is part of the Göttingen-based BUPNET GmbH group with presently four employees. The core working field of Q21GmbH since 2009 is the promotion of professional qualification and knowledge transfer on national and European level, the development of innovative learning and teaching approaches, including the field of e-learning, and promoting and implementing future-oriented, trendsetting activities like the validation of informal and non-formal learning – which are a strong element in all European projects under LLP and Erasmus+ and thus contributes to the implementation of policies proposed by the European union. Furthermore, Q21 is a consulting agency for the planning and implementation of education and knowledge transfer concepts in the context of human resource management. Since 2001 Q21 has been developing web-based learning systems (from the development of complex websites, integration of learning systems and e-portfolios to the programming of validation software, hosting and cloud services).
Partner Website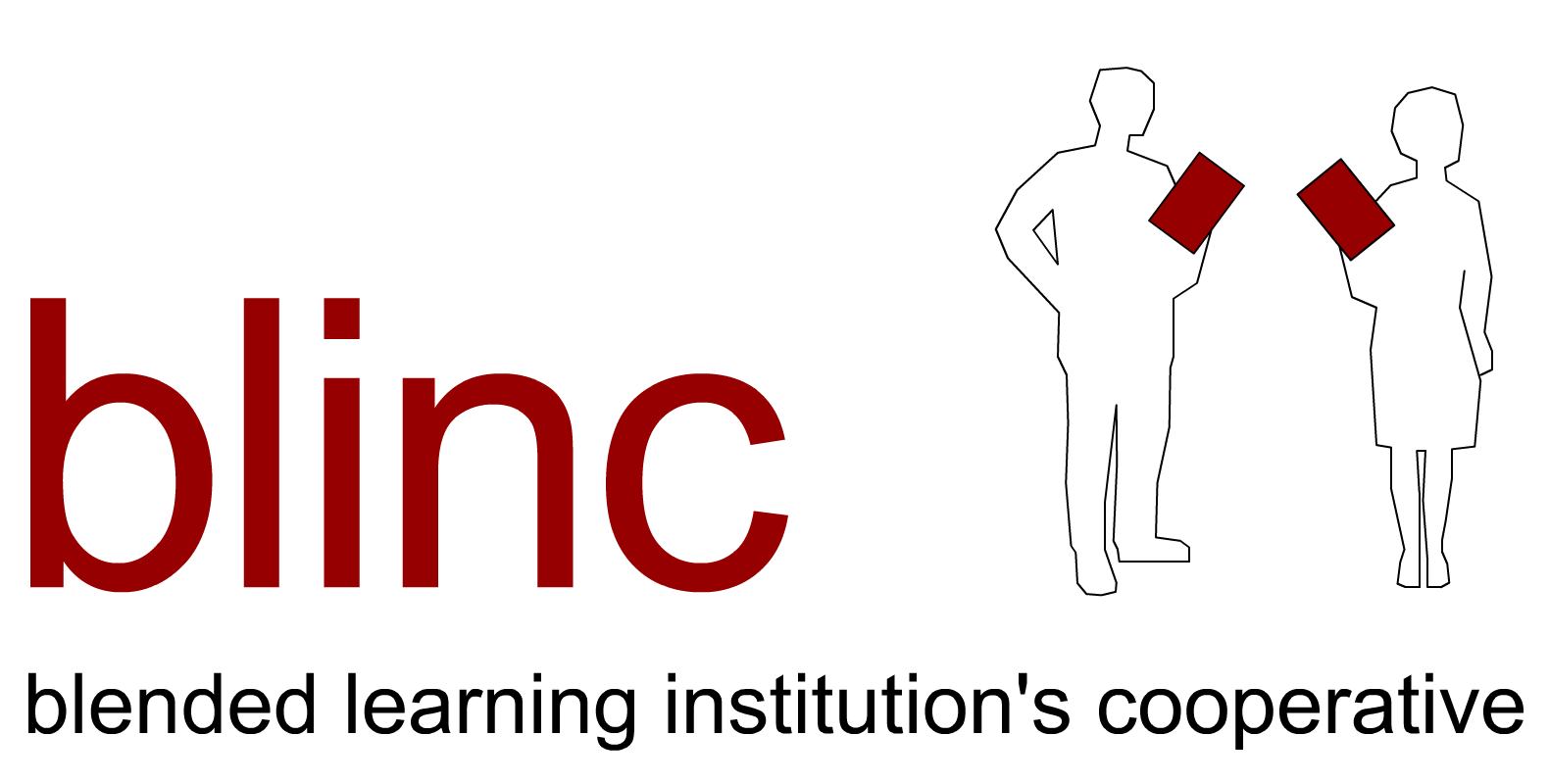 blinc
In 2005 blinc, the blended learning institutions' cooperative was founded in Goettingen, Germany as a start-up network based on former EU-funded LIFE and eLearning projects in the health, social and environmental sector. blinc is works in:
1. Innovative fields of learning and validation,
2. Innovative formats for contents like circular economy, design thinking, entrepreneurship education, CSR
3. Holistic technology supported blended learning systems
It is consisting of 25 members forming an interdisciplinary team of project managers, trainers, teachers and coaches, programmers, media designers and blended learning creators. Since 2005 the blinc eG has been collaborating as partner organisation in 40 EU projects, since 2017 it has been also leading partner in two ERASMUS+ projects. Since December 2007 blinc eG has been appointed by its members to foster the valorisation of the LEVEL5 approach for Competence Oriented learning and Validation.
Partner Website

University Duisburg-Essen
University Duisburg-Essen is one of the youngest universities in Germany and has a fresh way of looking at things. Located in the heart of the Ruhr metropolis, it has 11 faculties working to develop ideas with a future. It is strong on research and teaching, embraces diversity, promotes academic potential and fights for genuine educational equality. Its main research areas are Nanosciences, Biomedical Sciences, Urban Systems and Transformation of Contemporary Societies. Also, UDE offers a M.A. in Innopreneurship: scientifically sound and with a practice-oriented and interdisciplinary orientation, the degree course runs like an ideal-typical innovation process. It mediates Foundations of entrepreneurship and business modeling, trains the application of modern innovation methods such as design thinking and accelerates the debate on issues of corporate ethics and responsibility.
Partner Website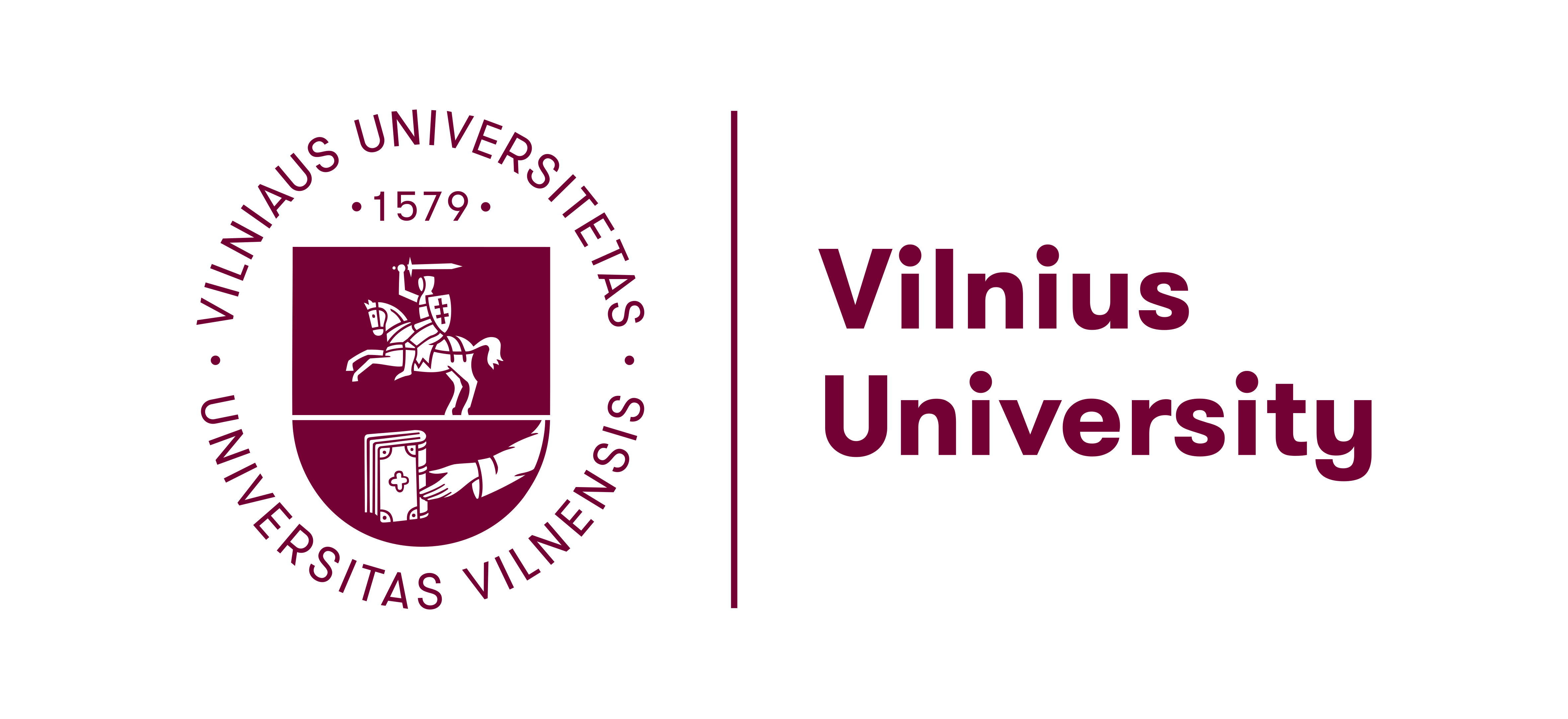 Vilnius University
VU seeks to provide high level universal education, encourages active international partnership with businesses and fosters coherent and open society. Highly acclaimed research work and close cooperation with businesses and other higher education institutions throughout the world have earned VU the status of high-quality research and studies' provider. The studies that are offered by VU are based on international-level partnerships. VU ensures that the quality of all forms of studies conforms to modern culture and technologies and pertains to the needs of the state and society by bringing in businesses into decision making process. VU is one of the founders and participant in the activities of "SunriseValley" organization aimed at promoting knowledge intensive activities, entrepreneurship-oriented education and improvement of industry HE cooperation.
Partner Website

LPK
The Lithuanian Confederation of Industrialists (LPK) is a major association and lobby group in Lithuania which represents the interests of large industrialists and employers. The Confederation in an umbrella organization uniting 50 branch and 7 regional associations which comprise over 3000 medium and large enterprises from various public and private sectors. LPK members include most Lithuanian production enterprises, banks, trading companies, representative offices of foreign firms, research institutes, and educational establishments. The activities of LPK members cover all the main branches of industry: nearly all goods manufactured in Lithuania are their products. They cover all the main sectors of industry and unite over a third of the Lithuanian work force, which generates almost 60% of Lithuanian GNP.
Partner Website

Universidade Nova de Lisboa
Being established in 1973, Universidade Nova de Lisboa is the only Portuguese university in the QS Top 50 under 50 ranking. UNL adopted a new model that stresses interdisciplinary approaches, technological developments while, at the same time, safeguarding offerings in traditional academic domains including medicine, sciences and humanities. UNL identifies itself as a university with internationally recognized research and teaching quality, targeted progressively to the second and third cycles, capable of delivering high levels of professional success of its students and provides important services to community. UNL has 20,000 enrolled students (2527 international students from 106 nationalities), 1,716 professors/ researchers (FTE). NOVA IMS trains managers to lead and guide the compilation, analysis, exploration and use of information in order to improve the decision-making process in organizations.
Partner Website

Inova+
INOVA+, created in 1997, is the leading company in Portugal in innovation services and one of the leaders in Europe. Over the last 21 years the company has grown to become one of the leading private European service groups in innovation, with offices in Belgium, Portugal, Germany and Poland. It delivers highly-specialized services in research exploitation, technology transfer and innovation management to clients in public administration, research and private businesses. INOVA+ mission is to offer world-class services in business innovation, such as innovation audits, benchmarking, and exploitation of academic research. It has managed over 60 international innovation projects, and is the private organization in Portugal with the largest participation in the EC Framework Programme for Research, Development and Innovation as well as the 17th SME in Europe in terms of FP7 participation.
Partner Website

University of Novi Sad
The University of Novi Sad (UNS) was founded in 1960. It is the only state university in the Autonomous Province of Vojvodina, comprising 14 faculties and 2 research and developmental institutes. University is multidisciplinary, committed to excellence, and produce well-qualified and competent graduates, who find their place in the labour market. UNS showed great success in application of scientific results in practice, which was reflected through FP7 and H2020 grants. UNS is well-networked university, already involved in ERA and EHEA whose researchers publish in leading journals and are part of many international consortia. UNS especially nurtures innovations in science, is experienced in spinning off new businesses, and Faculty of Technical Sciences has started curricula in 2017, and has excessive experience in data science since Novi Sad, Vojvodina is considered as small Silicon Valley.
Partner Website
PanonIT
PanonIT is an IT development company based in Novi Sad, Serbia, recognized for the development of cutting-edge technology products. It is specialized for classical software development, electronic device production and solutions which cover a range of industries, such as precision agriculture, smart healthcare and smart cities. PanonIT believes in the potential to support Serbia's journey in creating some of the most innovative solutions and is proud to have created numerous products within our office walls. Driven by a team of PhD and MSc professionals, PanonIT is the home of more than 150 highly-skilled and experienced engineers, who are continuously adopting new trends and technologies: artificial intelligence, computer vision, pattern recognition, deep learning, data mining, big data analyses, etc.
Partner Website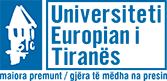 European University of Tirana
European University of Tirana is a leading university and research Centre in Albania, established in full compliance with the criteria of the Bologna Charter, including study programmes in the three levels of study: BA; MA and Doctorates. UET engages in high quality teaching and research as well as exchange programmes and capacity building projects with local and international partners. UET is already participating in several projects funded by the European Commission not only under the Erasmus+ Programme. Moreover, our added value is the pool of researchers and project coordinator in the field and also our extended network. As a Western Balkans HEI, UET brings an added value to the consortium by bringing in the regional perspective as well.
Partner Website